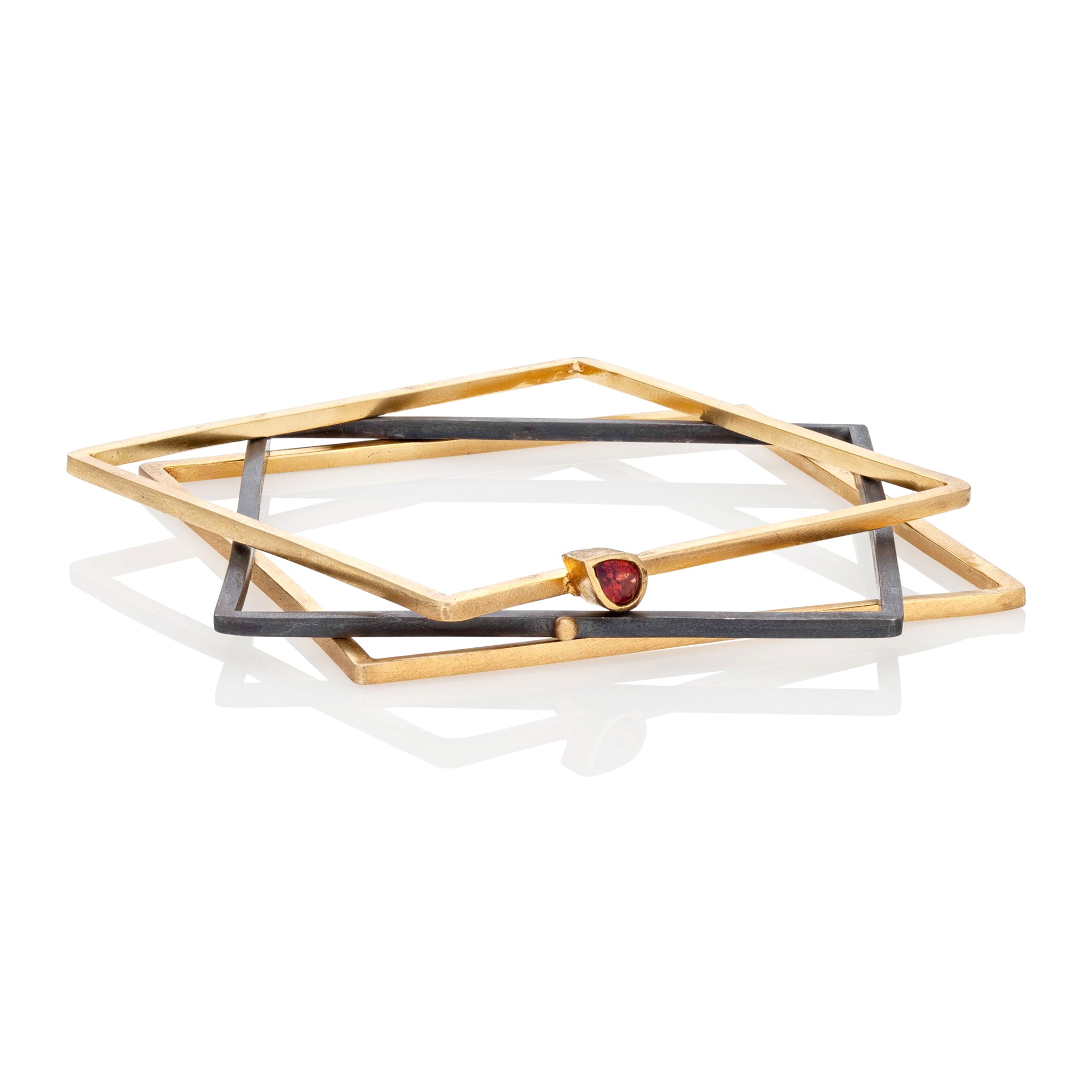 Bracelets Set Mixed Metal with red Garnet
Square bracelets set with red garnet stone. Minimalist yet elegant and eye catching. Subtle yet makes a statement. The square design creates interesting angles and shapes on your arm and create a fun and dynamic look.
Bracelet 1: With red garnet stone.
Bracelet 2: Oxidized sterling silver with 18k yellow gold ball.
Bracelet 3: Simple square bracelet
Material: sterling silver with 18k gold plating. Garnet. Other stones are available. Please inquire
Size small: 2 1/5 inch, 65 mm diagonal measurement
Size medium : 3 inch, 75 mm diagonal measurement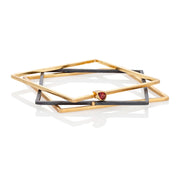 Bracelets Set Mixed Metal with red Garnet