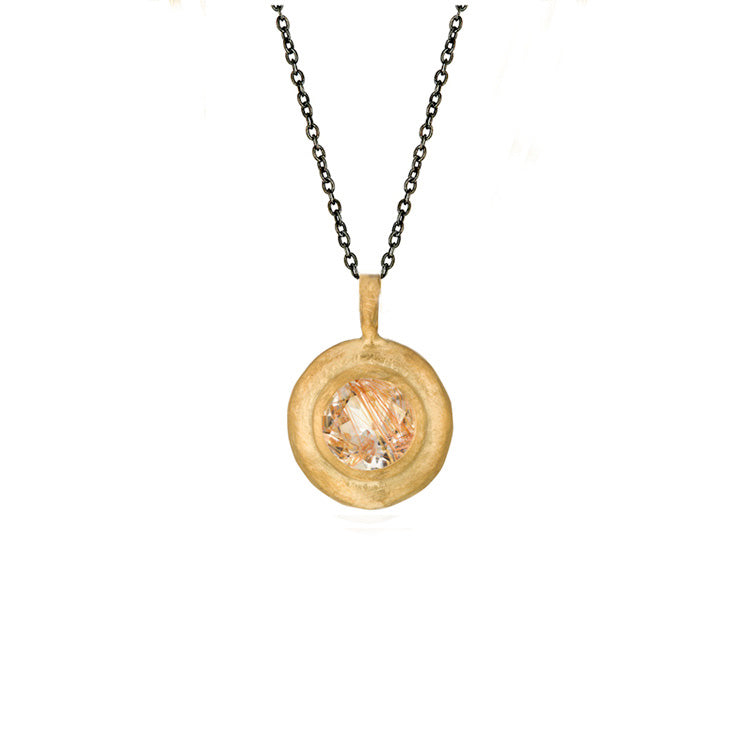 Routile Quartz Round Pendant
An elegant geometrical round pendant set with routile quartz. Pendant is 16.5 mm long.
Beautiful for day and night as a statement piece .
This necklace is available also in sterling silver with 18k gold plating.
Chain: 18″ long oxidized silver. For gold chain please inquire.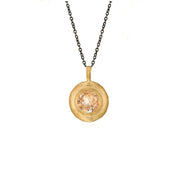 Routile Quartz Round Pendant