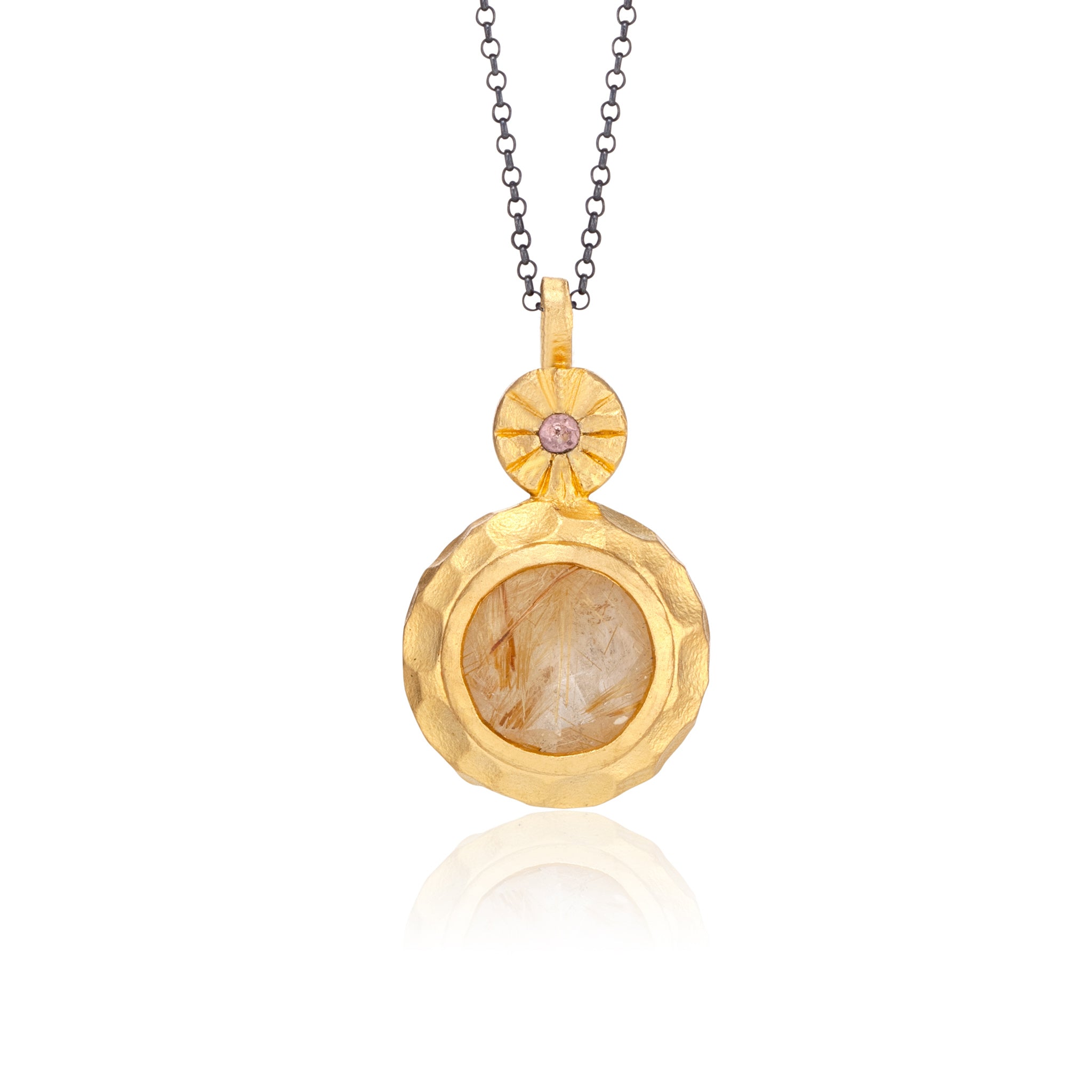 Routile Quartz Faceted Pendant with Pink Tourmaline
An elegant faceted pendant set with routile quartz and pink tourmaline.
Pendant is 25 mm long  and 12.5 mm wide.
Beautiful for day and night as a statement piece .
This necklace is available also in sterling silver with 24 karat gold plating.
Chain: 18″ long oxidized silver. For gold chain please inquire.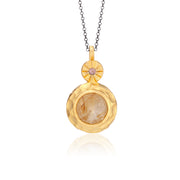 Routile Quartz Faceted Pendant with Pink Tourmaline